Tiskalnik Artis 3000U Pro B3 UV 8 color
UV LED - 8 color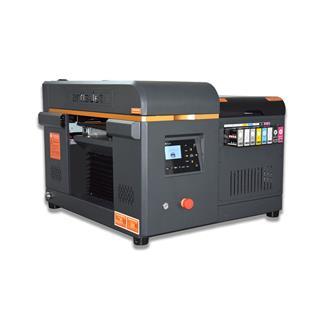 Redna cena:

14.554,60 €

Popust:

291,09 € (2%)

Spletna cena:

14.263,51 €
Šifra artikla:

AJU3PV1-8

Pakirna količina:

1 KOS
Dobava: predvidoma 45 dni
Dodaj v košarico
Opis izdelka
Printing Specifications:
Print speed: A4 size @2880*720dpi
Unidirection: 460seconds
Bidirection: 245 seconds
Printing technology: UV LED (Built in water cooling
Ink Channel options/td>:
6 Color head(CMYK+WW)
8 Color head(CMYK+WWWW) / (CMYK+WW+VV)
Applications: AD materials, signage, awards printing, small packaging, gift boxes, corporate gifts, promotional items, gadgets and smartphone accessories etc.
Media Size: B3, 380*670mm (14.96 x 26.37 in)
Media Thickness: Up to 170mm(6.69 in
Customization available
Rotary Print: On Demand artisJet ROT 360 degrees device
Printing Size: B3, 360 x 500 mm (14.17 x 19.68 in)
Printing modes: 4 pass, 8 pass, 16 pass
Print Resolution: Up to 720 x 2880 dpi
Print Head: Epson DX7 on demand micro-PieZo
Weight: 120Kg, Shipping 146 Kg
Depth x Width x Height:
Printer 940 x 840 x 540 mm (37 x 33.07 x 21.25 in),
Shipping 1040 x 1040 x 720 mm (40.94 x 40.94 x 28.34 in
Environmental ranges: 50oF to 95oF (10oC to 35oC)
Power consumption and requirements: ~75W, Input voltage (auto ranging) 110V/220V 50 - 60 HZ
Ports: USB 2.0 / USB 3.0
Operating systems: Windows xp / win7 / win8 / win10
Certification: CE / FCC / RoHS / REACH / HC certified
Warranty: 1 years warranty
Tehnični podatki/prospekt PDF.
Video predstavitev:
3D raised UV printing effect and photo realistic graphic textures.
Direct printing on all substrates colors & transparent materials.
Perfect print match on both rigid and flexible substrates (wood, metal, silicone, rubber etc.).
Vivid color reproduction & creativity in AD materials (small acrylic / glass / wood / aluminum wall signage,door and office signage, table signage support, awards printing etc.).
Up to 17 cm (6.69") optimal printing height for small packaging, gift boxes, corporate promotional items, smartphone accessories, bottle printing to more.
Table back to print position and accurate autoheight measurement.
Optimal cost with brand new CISS cartridges and refillable ink system on demand.
Automatic Command System on customer demand.
Multiple QTY printing by one click. High definition printing on plastic due to anti-static module.
Fast speed feathering, enhancing color transition. Auto repeat control panel print function, safe and simplified operation.